Rachel Newton (solo-acoustic)
under Les Colombes at St. Giles' Cathedral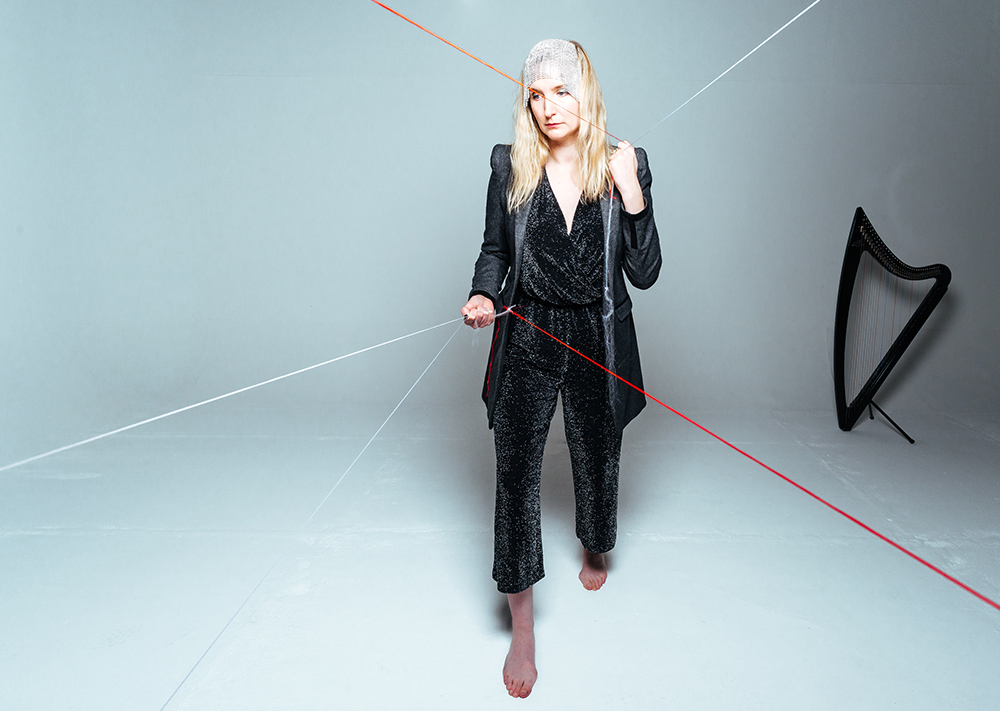 A special solo-acoustic performance from singer and harpist Rachel Newton, beneath Michael Pendry's stunning Les Colombes (Doves) installation. Rachel's music draws on poems and ballads that are hundreds of years old, working them into her contemporary compositional style to create a rich sound that is ambitious, original and unique, earning her a SAY Award 2021 shortlist nomination for her critically acclaimed album 'To The Awe'. In addition to her solo work, Rachel is a skilled collaborator and founder member of The Shee, The Furrow Collective and The Lost Words: Spell Songs.

To The Awe, Rachel's ambitious new album, places women at the centre of the narrative, at various stages of life and often marking a coming of age and an acquisition of power. The record is a tribute to the women who have inspired Rachel and is influenced by her recent work around the representation of women in the music industry.

'A striking, pertinent, and entirely enthralling album' Folk Radio

'One of the standout musicians of her generation..a really distinctive music maker' Mark Radcliffe, BBC Radio 2

'The Sound of Modern Scotland' The Herald

'Haunting and compelling' **** Guardian

'Breaking new ground as a fresh approach to the tradition' **** Songlines Magazine

www.rachelnewtonmusic.com

Covid-19 Safety Protocols
- In accordance with Scottish Government guidance, from 1st October 2021, audience members attending the Burns&Beyond Les Colombes event and concerts held in St. Giles Cathedral will NOT be required to show they have been fully vaccinated (or otherwise exempt) on entry to the venue. This is due to the capacity level attending the event being less than 500 persons.
- If Scottish Government guidance changes to include a requirement for proof of vaccination/Vaccine Passports for smaller capacity events prior to Burns&Beyond events, we will be legally required to check Vaccine Passports on entry for all audience member.
£13.00 + £1.50 fee
2 April 2022
19:00
St Giles' Cathedral